2011 Ford Edge
Last Updated: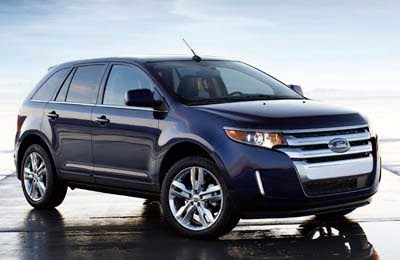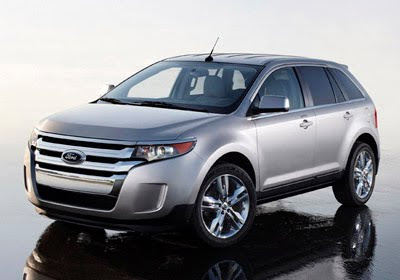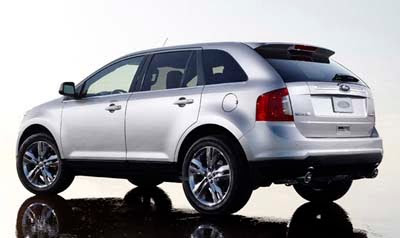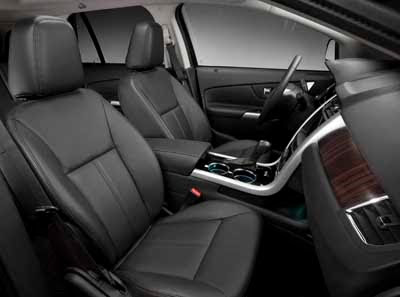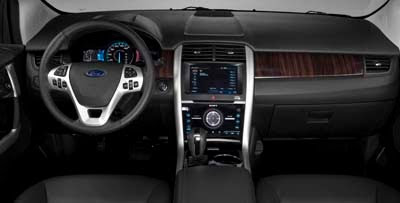 That's a pretty amazing change, without changing everything.
I think they did a much better job with this than with the Fusion last year.
Especially inside.
Although we'll have to see and feel the real thing. I was quite disappointed with the interior feel of the plastics inside the 2010 Mustang.
But the new "revised" Edge does look great.
At it is the 1st model offered with the all new 2.0 Liter Ecoboost engine.
The 3.5 Liter V6 is still available, now with 285hp.
Some of the official words"
"In addition to delivering customer-focused technology, the new Edge also showcases Ford's impressive drive to bring new powertrain options to the customer. Both the Edge 3.5-liter V-6 and Edge Sport 3.7-liter V-6 use advanced engine valvetrain technology (Twin Independent Variable Camshaft Timing, or Ti-VCT) and clever control strategies to increase horsepower and torque to best-in-class levels. This beats competitors such as the BMW X5, Lexus RX350 and Audi Q5, all while delivering unsurpassed fuel economy of 27 mpg (3.5-liter V-6 highway).
The 3.5-liter V-6 produces 285 horsepower and 253 ft.-lb. of torque while the 3.7-liter V-6 delivers 305 horsepower and 280 ft.-lb. of torque – all on regular fuel. Edge's unsurpassed fuel economy is not at the expense of power and performance. For example, the 3.5-liter V-6 with Ti-VCT technology delivers highway fuel economy that is 15 percent better than the Nissan Murano but produces 20 horsepower more.
Both engines are mated to a six-speed automatic transmission. The SelectShift Automatic™ transmission is standard on the 2011 Edge SEL and Limited series, with class-exclusive paddle activation of the SelectShift standard on the 2011 Edge Sport.
In addition, the arrival of the new 2.0-liter EcoBoost I-4 engine in the months ahead will give customers still more choice and will deliver class-leading fuel economy with impressive power and torque.
The new EcoBoost I-4 will be mated to a six-speed transmission that will help channel the impressive performance from the new EcoBoost engine. With the introduction of the 2.0-liter EcoBoost I-4, fuel economy on the new Edge will be 30 percent better than it was in 2006. Plus, Ford's newest EcoBoost engine will deliver on the promise of 15 percent fuel economy improvements versus the Edge's current 3.5-liter V-6 engine while offering the performance feel of a six-cylinder."