Hyundai Sonata Coupe?
Last Updated: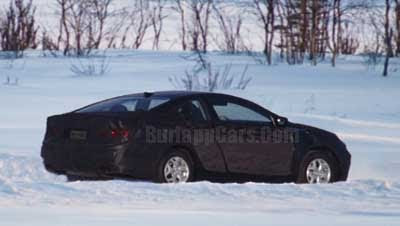 The all new Sonata seems to be a very popular car.
And there have been rumors of more versions. Like a coupe, but even a convertible and a wagon.
Not sure what this is, but it does look like a "Sonata with 2 doors".
Unless it is something else. Maybe the new Kia Optima coupe…
Thanks to reader Milos for this.