Nissan Rogue S "360" test drive.
Last Updated:
I
always
thought the Rogue never looked as good as it's European cousin, the
Kashkai
.
And I still do.
But somehow, I have gotten used to its design and I actually quite like it.
As most people I was talking to.
It does have a mini
Murano
look, without looking too small.
And it is almost as roomy as its larger brother.
The version I drove this time was a more basic S FWD with the "360" option package.
The "360" package includes, among other things, a chrome grille. Which I think, does a lot do improve the car's front end.
I usually don't like chrome, but in this case, it does help a lot.
I always liked the Rogue's interior, so no changes here.
Most plastics are of high quality. And many of them have a nice soft touch, which is getting to be quite rare, at any price.
Sure, it doesn't have the leather of the more expensive model I drove last year, but the cloth is comfortable and seems durable.
The first thing I noticed (and remembered from my previous encounter with the Rogue), is the high seating position.
I know, that's what most SUV/Crossover drivers want. But there is no way for the seat to be adjusted lower.
It just took me a while to get used to it.
The seats themselves are very comfortable.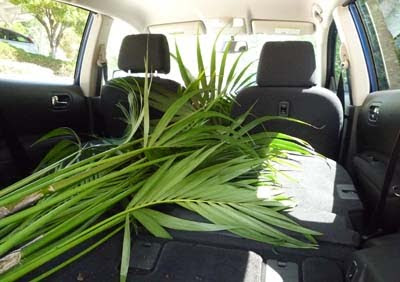 The car is roomy, front and back.
The best feature included in the 360 package is the In-Mirror rear view monitor.
It is just a great feature. A small screen appears in the rear view mirror when you put the car in reverse. A great, simple feature that does not require the expensive purchase of a GPS option.
All cars should have it.
One thing all cars should have it too is
Bluetooth
.
My basic S model didn't have it…
And the base stereo is just OK. An upgrade is a good idea.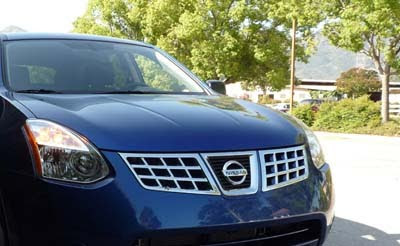 -HOW IT DRIVES.
-Ride.
The ride is always very quiet and very smooth.
The car feels solid.
It is just a very pleasant car to drive around and be in.
-Steering.
The steering is what you expect. Nothing special or memorable.
It is light and pretty precise. It fits perfectly the car's mission.
-Engine.
The engine is really smooth, and almost always very quiet.
I am not sure if Nissan has done any improvements, but I really felt the car was quieter than the one I test drove last year.
Power is never a problem either.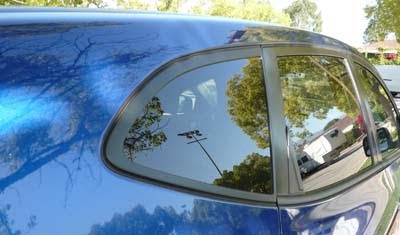 -Transmission.
The Rogue, like all automatic
Nissans
in the US, comes with a
CVT
transmission.
I remember not liking it much last year when I drove the
SL
AWD
version. ( Even though the
CVT
works extremely well on all
Nissans
with the V6)
But I had a different experience this time.
Again, not sure if Nissan did some modifications. Or maybe it just works better with FWD…
I found the
CVT
to be working very well. It is responsive most of the time. Around town, the car feels very quick.
The only small problem would be getting up to speed on the freeway with a loaded car. But pushing it a bit does work and the car responds quite quickly.
And really, that would be the problem for most other car that size with a smaller 4 cylinder…
In a world of slower and slower "regular" automatics, the Rogue's
CVT
is not worse, and better than most.
It is miles ahead of the horrible one in the Mitsubishi
Outlander
.
Plus, I manages to get a bit over 30mpg on the FWY. (rated at 27)
And had no problem getting the 22 MPG rating in the city.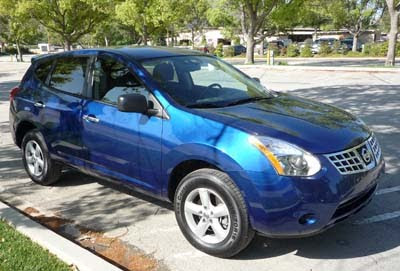 -SO???
I would really
recommend
the Rogue to anyone looking for a solid a roomy compact crossover.
It is very well made, has a quality feel to it, and gets really good mileage.
The luxury car ride is also a plus.
If you don't mind the high seating position that is…
At $22 300, my test car was also priced right. And is also a good and more practical alternative to a basic mid sized sedan.
A loaded SL FWD will top over $27 000, which becomes quite pricey. (ALthough you could actually get them for at least $2000 less).