Buick Lacrosse CXS Test Drive
Last Updated:
I think the new Lacrosse looks great.
Sure, it does have a kind of old fashion American car look to it. Unlike the new Taurus, which does look more European to me.
But I do like the Buick design, not trying to be anything it's not.
Seems like Buick is going after Lexus, more than BMW or Mercedes (which would be a Job for Cadillac).
And the Lacrosse does remind you a bit of the Lexus GS. But with more personality.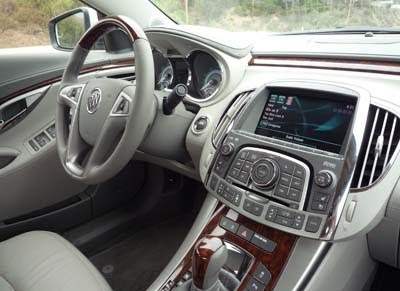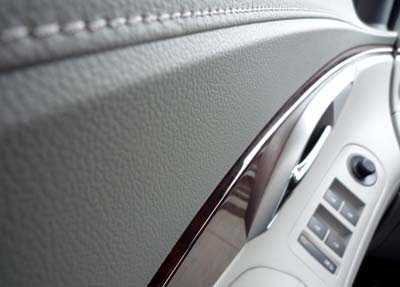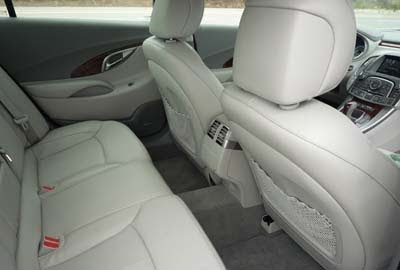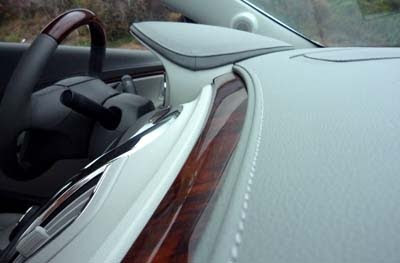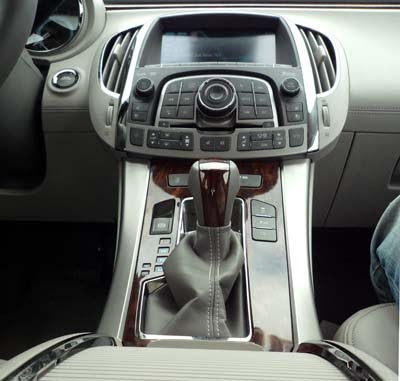 -HOW IT IS INSIDE.
The interior of the Lacrosse also looks great.
It has a luxurious and modern feel to it.
Not as modern as the console and dashboard of the new Taurus, but much more luxurious.
The whole interior has a more upscale feel than the Ford.
My test car was pretty much loaded, except for a sunroof.
The seats were very comfortable, but somehow, I couldn't get the lumbar support to work.
The doors felt much more solid than the ones in the Taurus. It had that super solid sound usually associated with expensive European cars.
The back seat was very roomy. And the fit and finish of everything was great.
The 11 speaker stereo sounded great, of course. But it did have problems recognizing my iPod a couple of times.
It would just disconnect, sometime in the middle of a song.
It could have been a bad wire…
As you can see on the picture above, it does also have the cool blue light on the doors at night.
Something that looks great in the Camaro as well.
A small thing, but It makes the whole interior a little bit more special and interesting in the dark.
-Ride
The ride is more like a smooth European car. It is always smooth and luxurious, but never too soft.
I would say it is perfect for this kind of car.
Plus, the Lacrosse handles great in curves. Something that was kind of a surprise, considering how smooth the ride is.
It is really a pleasure to drive, even fast.
-Steering
The steering was very accurate and just firm enough, again, more like a luxurious European car than a Lexus.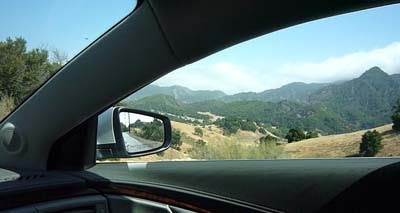 -Engine
The 3.6 V6 used in many other GM cars is always smooth, quiet and powerful.
In the Lacrosse as well. There is always plenty of power all the time.
The car is rated at 17 city and 27 HWY.
I matched the numbers in strictly city driving, but did get almost 32 HWY. Which, I think, is as good as it gets for a powerful V6.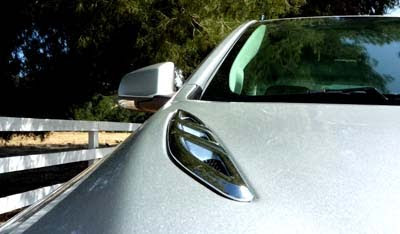 -SO???
I would not hesitate to recommend the Buick Lacrosse.
Finally, an American car that beats Lexus at its own game.
It is more fun to drive than the Lexus ES, yet rides at least as well and in almost total silence.
It does feel more European than most US cars I have driven. Which is great.
The CSX starts at about $33 000. My car was $36 700. Quite a bit of change.
But it is still almost $4000 less than a similar Lexus ES.
I personally would pick the Buick over the Lexus any day .