All new Citroen DS5
Last Updated: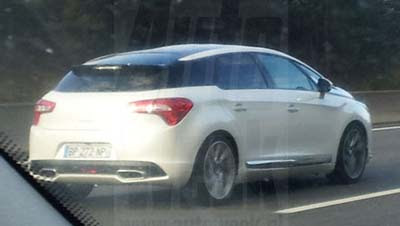 Caught on the freeway in Europe.
I guess this would be based on the C5 sedan. So it might be pretty large by European standards.
I just wonder what it would be competing with. Maybe the new Opel Zafira?
At least, Citroen isn't shy about pushing the envelope.
Something Subaru should be doing, instead of turning out super conservative designs.
Same for Saab.
These brands are all known for being different. Even weird .
Now, except for Citroen, the other two are getting so conservative…