2012 Toyota Camry
Last Updated: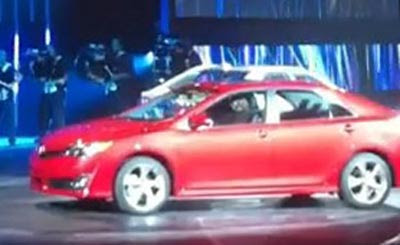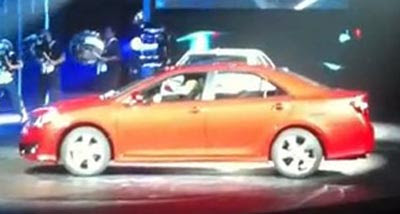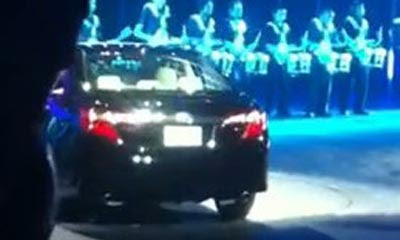 These are stills from video taken at what looks like a dealers meeting. Somewhere…
Even though a bit blurry, we can see the new Camry is an evolution of the current design. Pretty much what is expected.
The Camry is still the best selling car in the US and toyota has no reason to change too much. They do need to repeat customers.
Looks like the 3 versions were on the stage. The "regular" Camry, as well as SE and Hybrid.
The car is due this fall, so we'll be seeing much more of it, very soon.