2013 Toyota Avalon
Last Updated: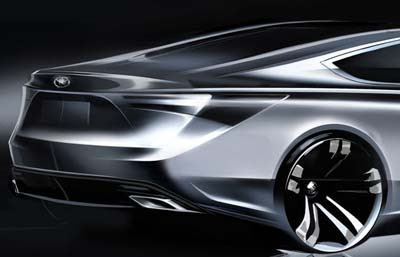 Sure, this is one of these exaggerated sketch.
Still, it seems that the new Avalon could turn out to be quite a good looking car.
The sharp slant of the rear window matches the spy shots we've seen in the past few weeks.
Looks like the trunk opening could be really small, unless it is a … hatchback.
Which could be quite a departure for the big Toyota sedan. But also what they might need to make sure it's not another "big Camry".