BMW 3 series Diesel spotted in the US
Last Updated: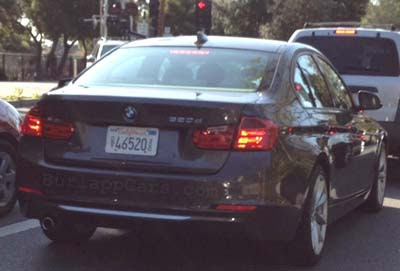 So far, the new 2012 3 series is not available as a diesel in the US.
The previous one was, but BMW claimed the new 2.0 Liter Turbo is getting such good mileage, a diesel wouldn't make much sense in the US anymore. I guess.
But now, the new 3 series is rated at 33MPG on the Highway. While BMW was hoping for a 36 MPG rating.
I am pretty sure a modern diesel would have no problem getting at least 40.
And from this picture, it looks like the 3 series diesel could return to the US for the 2013 model year.
(Thanks to Timothy for the pic.)