Honda C Concept
Last Updated: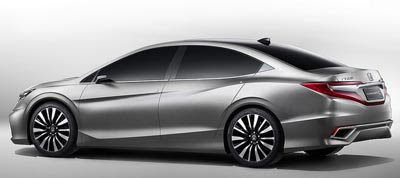 A few days ago, the teaser for this C Concept looked like it could be a preview of the next Honda Accord.
Well… Lets hope not.
The general profile could be fine, but the horrific front and rear ends should never make it to a production model.
It looks very.. well.. Chinese.
Which, I guess, is fine since this concept is for the Chinese Auto Show.
We'll see what happens to this one….