Nissan Quest test drive
Last Updated: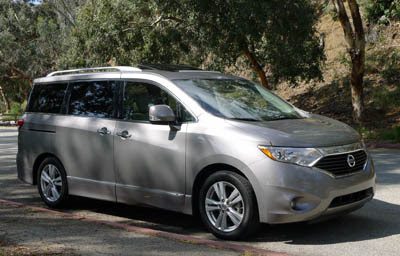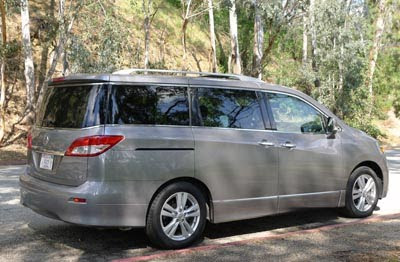 The Quest was never a popular option among Minivan buyers.
And it seems to be a trend with the current design.
I have only seen a couple on the road since they came out. While the redesigned Honda and Toyota Minivans are everywhere.
For this one, Nissan took a more boxy approach. Also giving it a more upscale look than before.
But as before, it is not as generic as the other Minivans out there, therefore, not for everyone…
I have no real problem with the way it looks. I don't think any of the other Minivan designs are much better…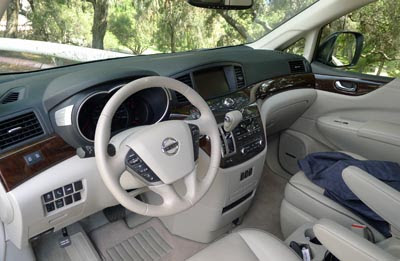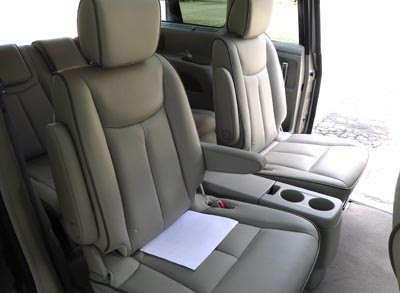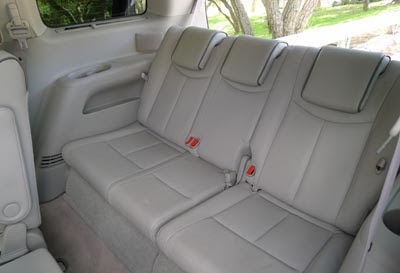 Seating is very comfortable and roomy everywhere.
The front seats are some of the best I have experienced, as far as pure comfort goes.
The loaded LE model I was driving was very well finished everywhere, using very good quality plastics.
Everything feels very solid and refined.
The Bose stereo sounds great. But some of its controls are hidden from the driver when the shifter in in the D position.
They should be on top of the Climate control anyway…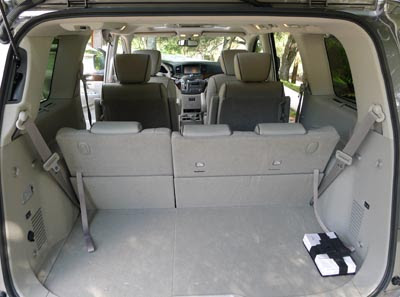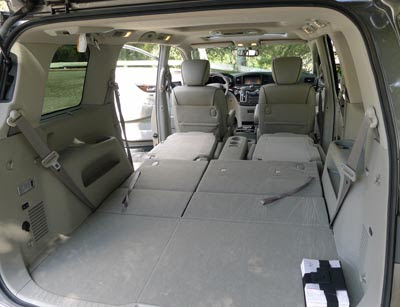 There is a lot of room back there, even with all the seats up.
And it is, of course, huge when they are all folded down.
Which is very easy and quick to do.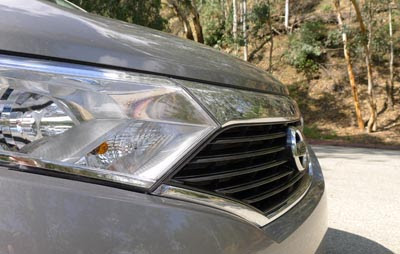 THE DRIVE.
The Quest uses the great 3.5 Liter V6 found in many Nissans and almost all Infiniti models.
And it is as good in the Quest as in all these other cars.
Smooth, refined and powerful.
Thanks, in part, to the CVT, it is rated at 19/24MPG.
The best I did in the city was 18, but I reached over 27 on the Highway.
Which is really not bad for something that can carry 7 people in such comfort.
Most 5 seater SUVs/Crossovers with a V6 don't do that well.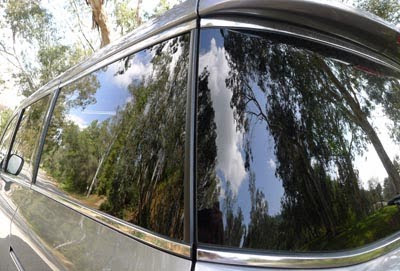 The steering is very precise on the highway. Almost surprisingly so. And it has quite a bit of effort built into it. Which feels very nice.
The CVT works very well. Being just a little bit less responsive than in the Maxima.
One of the best thing driving the Quest is the amazingly short turning radius. Which makes it really easy to drive around town, and park.
Handling felt pretty lumpy at first. But I am not really used to drive minivans.
And it felt much better and secure after a couple of days.
These aren't sports car. They aren't even regular cars, really.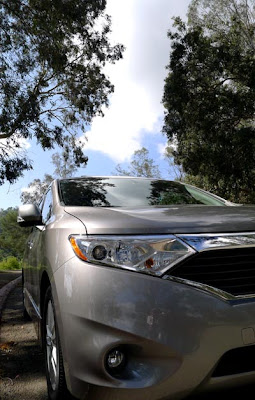 SO???
The Quest is not for everyone, I guess.
But so are minivans.
I don't think it looks worse than any other, but that is of course a mater of taste.
It is a very smooth, quiet and comfortable way to drive the family around.
Mileage isn't bad for a car like this.
But, it is quite expensive. My loaded top of the like LE model was almost $44 000.
Which seems crazy. Until you check out the competition . Where a loaded Chrysler Town & Country is about $43 000!
These things are getting very expensive…