2013 Toyota Avalon Hybrid
Last Updated: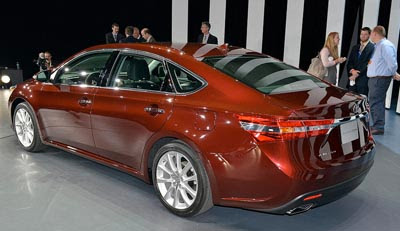 That was kind of a surprise.
Although the all new Avalon is still offered with the good old 3.5 Liter V6, there is now a new Hybrid choice.
With a 2.5 Liter engine with 200hp. A similar set up is used in the current Camry.
But the Avalon is a big car, and a big car that will get 40MPG City. And 39HWY.
A 40MPG large sedan is quite amazing and something we couldn't imagine a few years ago.
The V6 is rated at 21 city and 31 hwy. Still fine. But the hybrid almost doubles the city figure.
Which is quite amazing…