Opel Adam
Last Updated: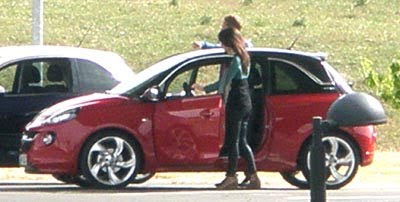 After years and years of illustrations, guesses and spy shots, we finally get a good look at Opel's all new city car.
Which will go against the Mini and the 500.
It seems to me that all these' fashion cars" work because they are a modern version of old familiar designs. Like the Mini, Beetle and 500.
These new cutsy small cars, like the Audi A1, don't have much of a personality.
And it looks like the Adam is trying very hard.
Maybe a bit too hard…