All new Saab 9-3 coming up.
Last Updated: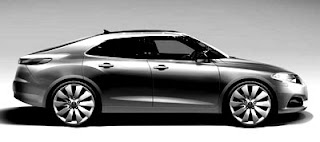 This is pretty much the car version of "The living dead".
Saab was "National Electric Vehicle Sweden" last June.
When the Chinese investors announced their intention to produce an all electric version of the next 9-3, based on the all new Phoenix platform.
The plan was to introduce the electric 9-3 in 2014.
Now there seem to be a rumor about a regular, non electric, version of the new design, which could come out before.
No one knows yet what engine that car would use. As NEVS would have to find someone to provide the engines for the whole new car to be produce in Sweden.
This sounds like good news to me.
And a cool design, plus a focus on electric is what they would need to "be different".
Which they had not been for so many years….