Audi A3 Sedan
Last Updated: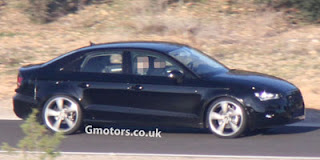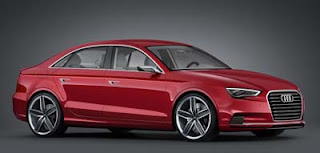 The all new sedan version of the redesigned A3 is supposed to become the most popular A3 in the US when it comes out next year.
So far, it looks like the same car we saw earlier as a "concept".
One of these fake concepts that basically take the production design and just add larger wheels and car show details like futuristic door handles etc…
It will be competing here mostly with the new small sedan based on the Mercedes A Class.