2016 Infiniti QX50
Last Updated: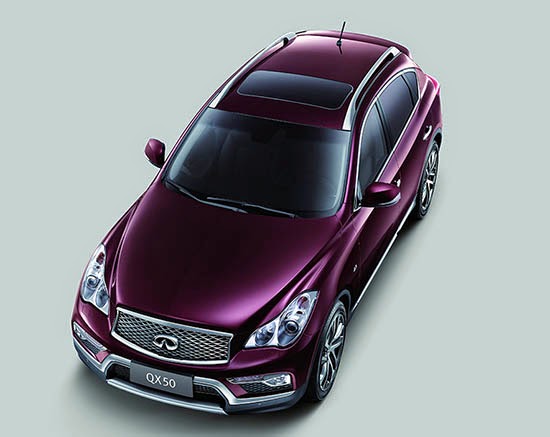 Infiniti is bringing a revised (NOT all new) QX50 to the New York Auto Show.
Which is probably the same one they introduced in China recently. (pictured above)
It has a more aggressive front and rear design.
But most importantly, it adds over 3 inches to the wheelbase. Which should help rear legroom.
A major problem with the current version.
The QX50 is the same car that started life as the EX. Back in 2007!
Yes, that is 8 years ago!
I test drove one for a week a few years back. And found it to be a great driving car/SUV/crossover/hatchback.
But that tiny back seat was quite a problem. But worse ( I thought) was the horrendous gas mileage. As I was unable to get over 23MPG on the freeway.
Not sure if it's getting if for 2016, but the QX50 needs a more efficient power train if it wants to compete.
(Or maybe Infiniti doesn't really car since the all new QX30 is coming out soon…)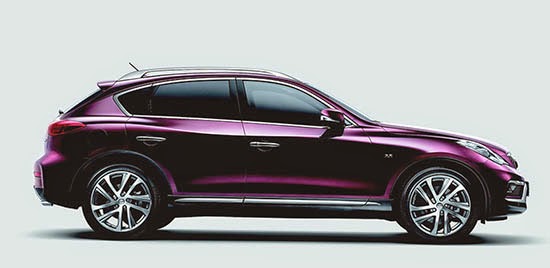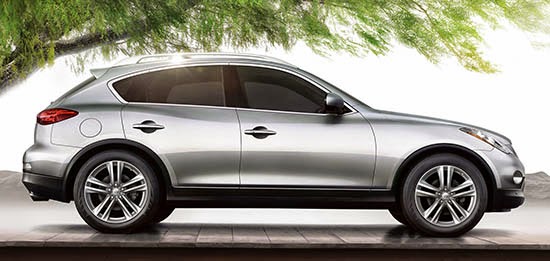 As you can see, the longer wheelbase (red car above) doesn't ruin the design at all.
So this will make is as roomy as the QX70.
(What will happen to that one now???)