2017 Honda Ridgeline
Last Updated: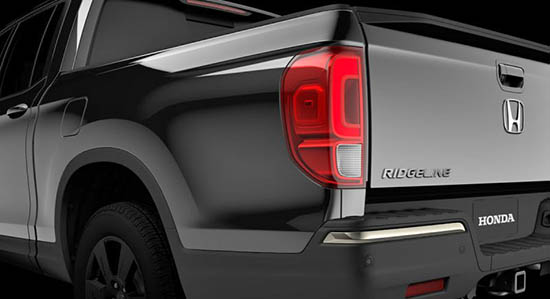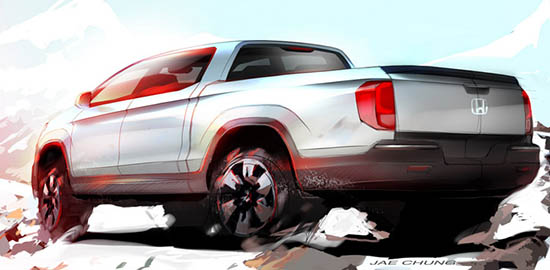 Yes, after about 10 years, there is an all new Ridgeline coming soon.
Next month.
Honda only sold 13 389 of them last year. But over 50 000 back in 2006.
So there is some potential here.
But, as you can see, it'll look nothing like the cool overly optimistic "official sketch" above..
(The first official picture on top shows the real thing.)
Nothing modern. So far, it looks like it is trying really hard to look like a real pick up truck. Which it isn't. From that angle at least, it could be a Ford or Chevy truck.
If you have something different, why not make it look different.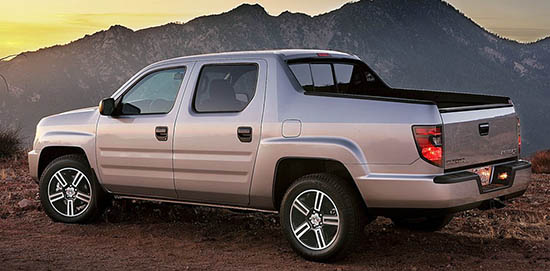 Sure the current one is old. But at least they tried something different .