2017 Lincoln Continental pricing.
Last Updated: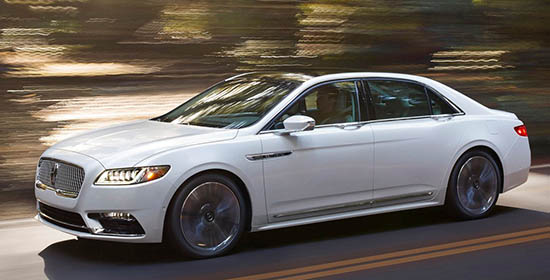 It will start at $45 500.
It includes a 300hp V6.
Since its main competition might be the new Cadillac CT6 (Although the Cadillac seems larger), it is interesting to know that is is about $9000 less.
It seems that Lincoln is actually thinking of the Audi A6 being their main competition.
If so, they need to brace themselves for some bad news.
As I cannot really imagine anyone considering an A6 stepping into a Lincoln dealer.
Like I mentioned many times, German car buyers just want their German cars and the image associated with it.
( I think it is wrong and narrow minded, but that's how it is…)
I see this more as a competition to the super boring Acura RLX. Or maybe the Infiniti Q70.
And let's not forget the all new, and quite stunning, Volvo S90 which starts at $48 000.
I saw the car in the flesh and that front grille is as bad as it looks on pictures.
Again, what the hell were they thinking after really good designs like the MKX and MKC.
( I guess these will also get ruined next year with the ugly face.)
On other notes, the revised 2017 MKZ (With that ugly face) will start at $35 935. Hybrid and V6 are both the same price (A nice touch)