2017/18 Alfa Romeo Stelvio
Last Updated: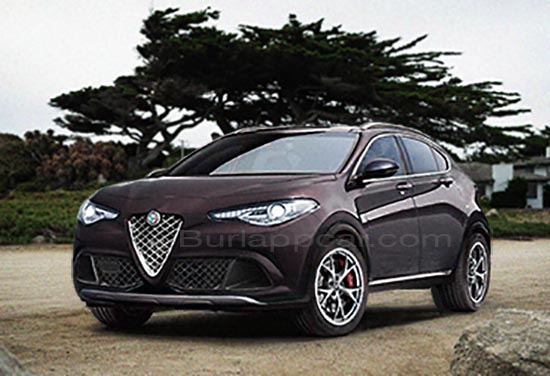 This was sent to me from Europe.
It looks ok but I am not sure if it is the real thing or an illustration.
(or early press stuff etc..)
No matter what it is, it seems pretty close to other spy shots I have seen of Alfa's brand new SUV.
I think this is actually a great move for Alfa. Coming out with an SUV right after the new Giulia sedan.
We should be getting the sedan first, but you know this will be the money maker for Alfa.
Since, for some reason, everyone wants an SUV these days.
And since SUVs hare popular no matter who makes them, the Stelvio could work better than the sedan in the US.
In a sea of Mercedes, Audi and BMW SUVS this has a chance to stand out.
The same platform will also be used for some Chrysler/Dodge cars ans SUVs.
Not sure which ones yet.
But these 2 poor brands need something new pronto.
The only bright star is the new Pacifica, which has been getting really good reviews. And looks very nice in the flesh.
Let's just hope Crazy/Money hungry Sergio doesn't turn Alfa-Romeo into an "SUV Only" brand…