2017 Hyundai Azera
Last Updated: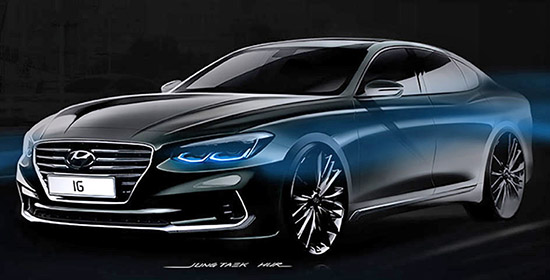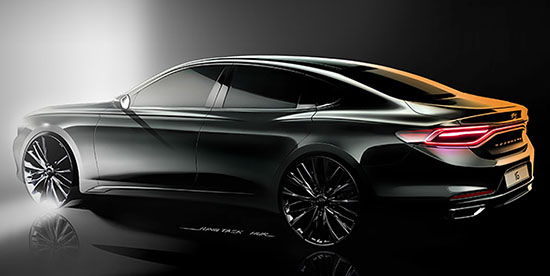 It seems to me the current model just came out a couple of years ago.
And yet, there is an all new one on the way.
I guess they still seem new since I almost never see one on the road…
Again, the Azera will be a nice looking car.
It usually shares its structure with the Kia Cadenza. Since that car was new for 2017, I guess it makes sense for the big Hyundai to be redesigned.
But, at least from these official illustrations above. It does seem to have RWD proportions.
I just can't help wondering if they switch to the Genesis G80 platform this time around.
No matter what, it will be yet another very nice, yet invisible in the market place large Hyundai Sedan. I guess people in the US are still not ready to spend that much in a Hyundai…
And, with a shrinking large sedan market, we will see less and less of these anyway.
Which is really too bad.
I mean, it already seem to have much more personality than the new Lacrosse or the Avalon.