All Volvo S90 sedan production moving to China (!)
Last Updated: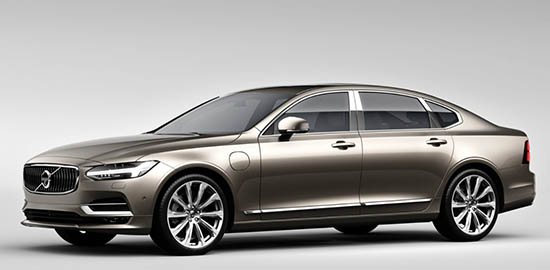 Yes… Volvo has announced that the production of the all new S90 sedan will move from Sweden to China.
Claiming the Swedish factory cannot produced enough cars. (The S90 has a 4 month waiting list in some European countries)
But they are not adding production to China to help the Swedish factory meet high demand. They are just moving the whole thing there…
ALL S90s will be made in China. And exported back the Europe and the US as well.
I can't help but feeling a little sad about this. Of course, since Geely bought Volvo a few years ago, we all knew this would happen some day.
Geely has also announced that 2 new factories will also build the current model of the S60. As well as the all new S60 and V60 due out next year.
And a 3rd Chinese factory will build the all new S40 and XC40 compact models.
They have not said if the S60 and S40 will still be built in Sweden as well, or if all the production is moving to China.
It looks like Sweden could only be making the XC90 and XC60 in Sweden soon.
And for how long? Is this the beginning of the end for all Swedish made Volvos?
Like I said, predictable, but sad…