Audi Q8 Concept
Last Updated: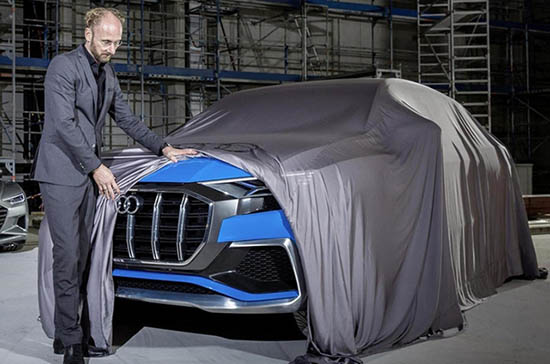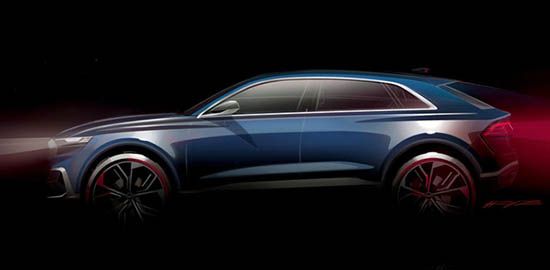 Ae you kidding me?
This is the most vulgar version yet of the big Audi Grille.
I mean, this is really obnoxious.
The design looks fine in profile. But very generic. (Which will make that giant grille even more out of place when wee see the whole thing…)
But that profile also reminds me of at least 5 other cars anyway. All far less expensive than the Q8 is expected to be.
A couple of years ago Audi showed us a concept that was supposed to preview a possible Q8 model. An all electric Q8 that would compete with Tesla's model X.
Well this is not it. This one is not an EV. And it seats only 4.
The production version will come in 2018 and a plug-in Hybrid version will be available.
That's pretty far from that "Model X fighter" we were told about.