2018 Buick Regal Wagon (TourX)
Last Updated: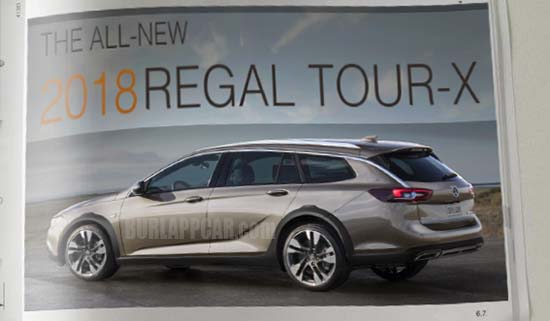 This is supposed to be the all new Wagon version of the 2018 Regal sedan.
From what I have heard, it will be only offered as this Tour X AWD version in the US.
Even though it is raised a bit (maybe a couple of inches?) I think it looks great.
The only engine for the US will be the smooth and powerful 2.0 Liter Turbo.
And, it's better than no wagon.
I hope this will be successful for GM. As it would be a great alternative to the super boring Subaru Outback.
And much less expensive than the great Volvo V90.
And so much nicer looking than the Audi A4 Wagon…
We will see the real thing next month.
Meanwhile, I am at work getting more pictures.