2018 Infiniti QX50
Last Updated: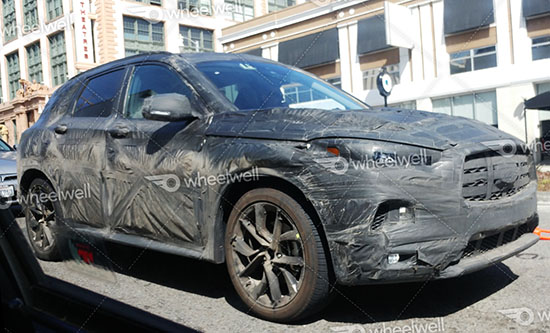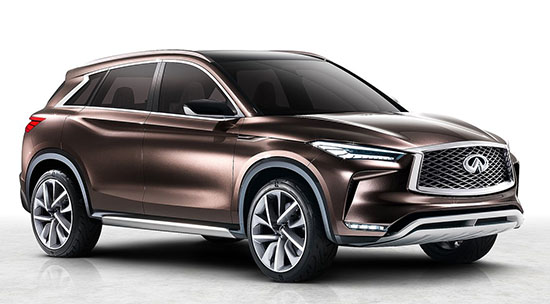 Nothing all new here, since it is pretty much the same thing as the concept we saw last year.
Which is just fine. At least, unlike Subaru, they try to keep pretty close to what they tease us with.
But, it this enough?
I mean it looks pretty tame. Very generic.
I also now that anything labeled SUV or Crossover sells. No matter who makes it. So it has that going for it.
Otherwise, I'm not even sure where the whole Infiniti brand is going.
Their most popular model should be the Q50 sedan. The current QX50 is way to old. (It started life as the EX back in 2007!)
Even though it is in a hot segment. They have been way too slow to redesign it.
Their Q50 sedan is a good car. Also in a pretty hot segment competing with the 3 series, A4, C class etc…
They sold 44 007 of them last year.
Doesn't sound too bad right? Until you find out BMW sold over 70 000 3 series (over 142 000 back in 2014)
Mercedes also sold over 77 000 C Class sedans in 2016.
As for the Q50?
They sold under 17 000 of them last year.
While BMW sold over 44 000 X3s, and almost 30 000 X1s.
And let's not forget the Lexus NX. Which pretty much beats everyone with over 54 800 sales in 2016.
I thought the all new QX30 would be more popular. I think it does look great, inside and out.
In just 5 months on the market last year, they sold only 2259 of them.
Things are picking up a little bit with 3572 sold so far in 2017.
Still…
Not sure it will ever reach the 25 000 units Mercedes sells of its close cousin, the GLA.
Infiniti does need something.
I am not sure a plain looking Crossover is enough….
If you must see more pictures of the all new QX50, 
HERE
 they are.