2018 Range Rover Velar BurlappVideo
Last Updated: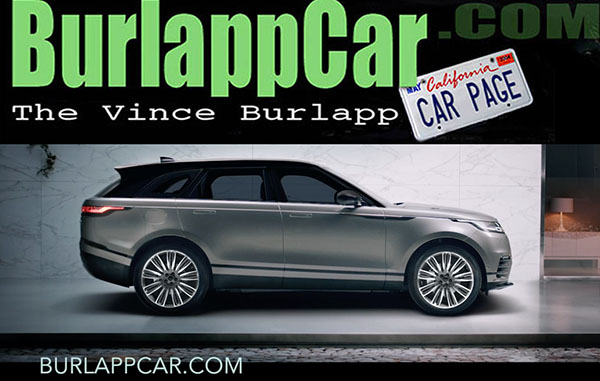 HERE is the link to this very special Velar video.
The Velar seems to be quite a futuristic vehicle.
And I bet it is pretty striking in the flesh. Everything seems to look so smooth and polished.
I think these will be everywhere in a year or two.
Meanwhile, you either have to see it an an auto show. Or RIGHT HERE.
In the comfort of your own home.
As Vince Burlapp makes things easy for you…