New Infiniti concept?
Last Updated: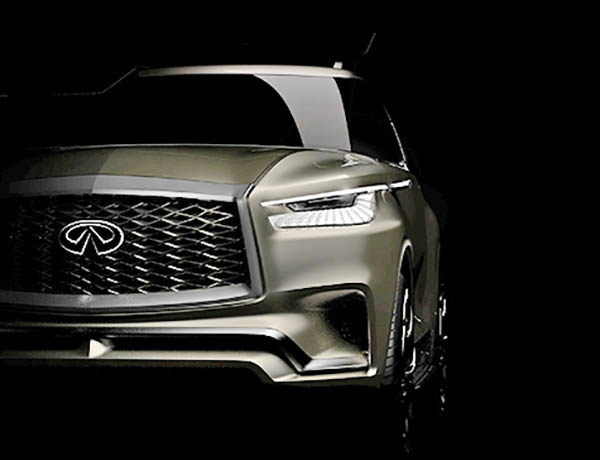 "Huge unveil, April 11, 2017, New York"
That's all the official PR says about this.
From the headlights, it looks like a concept, not a production model.
Although, from what Infiniti has done in the past, there should be very little difference from the concept to production.
People are saying this is the new QX80. Which is a luxury Nissan Armada.
I'm not sure… The current model isn't that old… Although since their pick up truck is fairly new, a new Armada might be coming out soon.
It does look quite upright, so that would rule out a new version of the sportier QX70.
And the QX60 is basically a Nissan Pathfinder. Which isn't going anywhere for a while.
(Unless it is???)
What do you think?