2018 Buick Regal Tour-X pricing
Last Updated: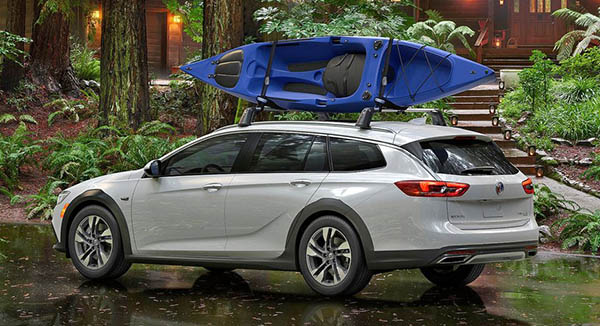 The base model for the all new Buick Regal TourX AWD wagon will start at around $30 000.
Which is not bad at all.
Just about $3000 more than a base 2018 Subaru Outback. The Buick comes standard with a 2.0 Liter Turbo with 250HP and 8 speed auto. Much more than the Outback's 175HP.
It is also about $16 000 less than the Audi Allroad! Which is a raised up A4 wagon.
( I did drive the A4 wagon in Europe for a few days last year and wasn't that impressed with it. At all.)
And about $13 000 less than the Volvo V60 Cross Country.
I really think the Buick's pricing is quite amazing. I have been very impressed with the previous generation Regal. Which is really close in quality and driving pleasure to what Audi offers in the A4. (Plus more style)
So pricing it over $15 000 less than the Audi is great.
Being an Opel Insignia and imported, you basically get a German made/engineered/designed car.
Other Buick Tour X modes are the "Preferred 1sb" package at $33 575.
And the top of the line "Essence" for $35 945.
All still much less than the base Audi or Volvo.
I really cannot wait to see this…