2019 Ford Escape Energi
Last Updated: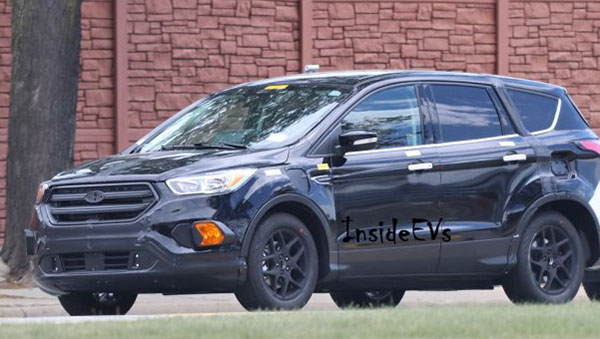 This is a prototype mule of the next generation Escape.
Due out for the 2019 Model year. Right after the next generation Focus.
Both models, as well as a brand new Ford EV, will share the same platform.
What you see here, is the Plug-in Hybrid version of the next generation Escape.
The next generation Plug-in models from Ford are expected to have a much better range than the "20 something" currently seen in the Fusion.
I wonder if these will end up being made in China as well….