Tesla Model3, view from the cockpit.
Last Updated: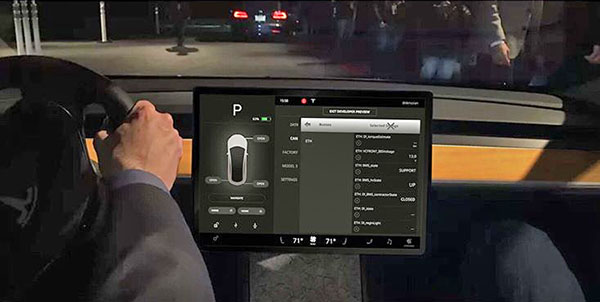 I guess this will be what you see when you drive the new Model 3 from Tesla.
I still think that big screen right in front of you is a huge distraction.
Sure, we do get used to almost everything. I just really don't see why.
I still like a knob here and there. Especially for sound system volume.
There is just nothing here.
A hyper minimalist interior. We'll see if people actually like it, besides the Tesla fans.
It could look cheap.
The Model S's interior is also very modern. But I think it does look quite cheap next to other "$75 000 to $100 000" cars.
(The doors also feel pretty light weight.)
This might end up being a bit too much for most.
What do you think?