1993 Cadillac featured in The Sopranos for sale.
Last Updated: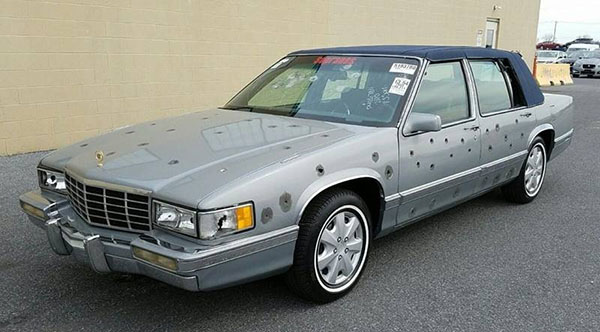 This just popped up as an ad on my FB page…
Really.
(I guess I was looking at cars on CarGurus earlier?)
I was really intrigued by the bullet holes. Turns out, this car was featured on episode 8/season 6 of the Sopranos.
This would actually be pretty funny to own. For only $5000.
It is a '93 Sedan De Ville with 139 000 miles.
Although there seems to be only one picture available, and no condition is listed….
Imagine the looks you would get driving this around.
Head over HERE for (barely) more info if you're interested.