2018 Audi Q8
Last Updated: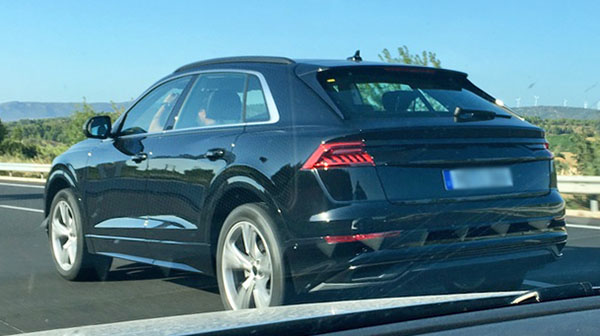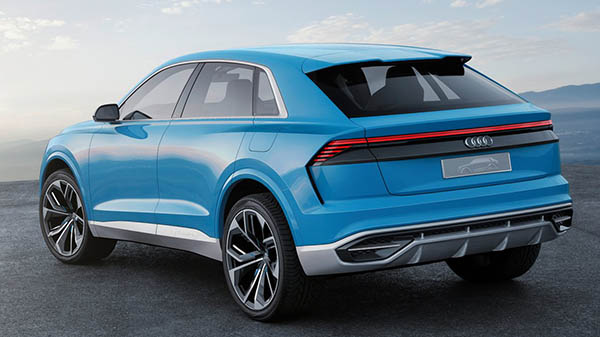 The top car is the real thing. Looking very close to the concept (bottom)
You can still see some camouflage on the tail lights. Also a piece covering the top of the bumper, hiding the fake vents on the edge of the lights.
Still, this looks pretty nice.
Since it is called a "Q8", it won't be cheap.
I guess this is NOT the Tesla Model X fighter they've been talking about for years.
Since even the concept was just a plug-in hybrid.
The concept was also a "luxury lounge for 4". That might not really fly when you are actually trying to sell big SUVs. So expect more seats.
It also had an EV range of only 37 miles. So nothing great…