2018/19 Mercedes A-Class
Last Updated: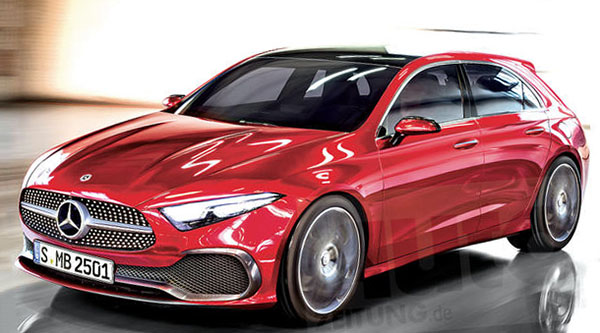 The all new A-Class hatchback is coming out in Europe in April 2018.
But so far, this is still not for the US.
Instead, we will be getting the sedan version. Of course. (Because the sedan market is so hot right now…)
The new CLA will actually be just a hatchback version of the sedan. Which we might get also.
But not the regular A-Class pictured above. (This is still just an illustration, BTW)
In Europe it will do battle with an all new BMW 1 series hatchback. Which will switch to the Mini FWD platform next year.
As well awn an all new Audi A3 Hatch.