2018 Mercedes A-Class
Last Updated: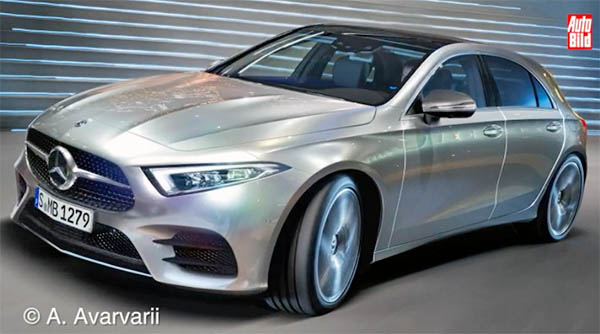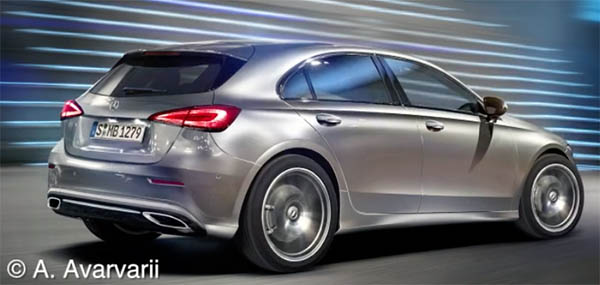 While these are still just illustrations, they are the most realistic I have seen so far of the all new Mercedes A-Class hatchback.
They do match all spy shots I have seen of the car…
(Except maybe the the lights, which seem a bit too "elongated".)
The next A-class will be more high end looking than the current model.
As it should be. (It IS a Mercedes after all…) The dash should include that double screen seen in the current E-Class. No the "tablet stuck on top of the dash" one…
There are still no plans to send this regular hatchback version over here.
But we will be getting the new (more bring) A-Class sedan. Which will compete with the Audi A3 and upcoming Mercedes 1 series sedan.
The CLA (the one that was supposed to already be competing with the A3 in the US) will morph into a coupe/hatch version of the A-Class sedan. (
HERE
)
And we will probably be getting it too.
Then, a new GLA SUV is next…
And there are still rumors of coupe and convertible versions. Maybe replacing the aging SLK.