2019 Volvo S60
Last Updated: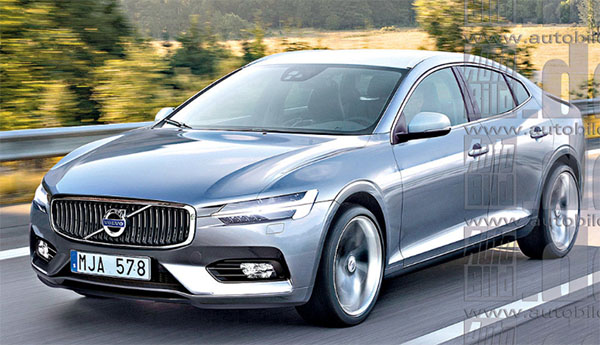 Now that the new XC60 is out, it is time for the rest of the "60′ line up to come out.
Like the S60 sedan pictured above.
This is obviously just an illustration. And it basically shows a smaller version of the S90 sedan.
Just like the XC60 looks a lot like a smaller XC90.
I just hope for a little bit more.
Something a bit more daring. The XC40 is a great are design (So the S40 based on it should look quite interesting)
Let's really hope the new S60 sedan looks more interesting that this illustration.
So far we only have a few pictured of highly camouflaged prototypes of the sedan HERE.
And the V60 wagon HERE and HERE.