2018 Jeep Wrangler
Last Updated: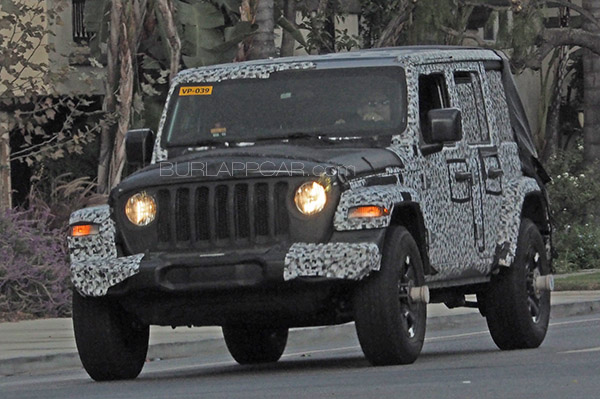 Not sure what they are testing here.
(This picture was taken today)
We have now all seen pictures of the new Wrangler. (HERE. but also HERE and HERE).
So there is really no reason to cover it anymore.
Or maybe this particular prototype has been used for a while.
I think they might be testing a new powertrain.
Something that will not be shown right away when the new Wrangler is unveiled at the Auto Show this week.
There were talks of a diesel. (Not sure if that will be available at launch)
And I have also heard of a plug-in hybrid…
Who knows…
What do you think this is???