New 2019 Hyundai Hydrogen SUV
Last Updated: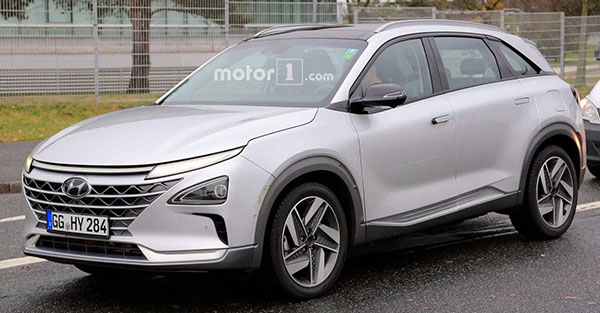 This thing doesn't have a name yet, but when it comes out t will be replacing the Tucson FCEV.
It looks a lot like the concept version we just saw a little while ago HERE.
I think it just looks really good, period.
They are shooting for more power from the electric motor, and a 360 miles range. (Which only takes 2 to 3 minutes to refuel)
There are quite a few refueling stations in California. So this could actually be something you can own a drive every day around here.
I can't wait to see it in person…
More pictures of the prototype testing in Germany.