More pictures of the 2019 Jeep Cherokee prototype
Last Updated: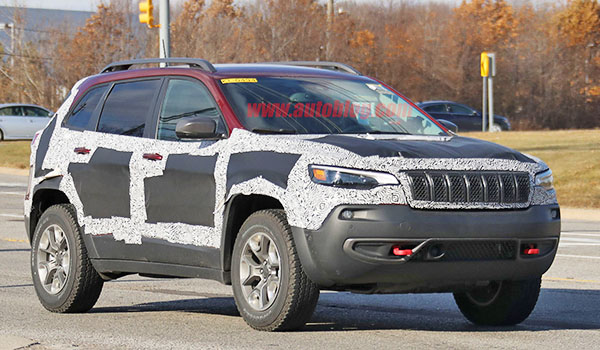 We are basically seeing almost all the changes now.
Looking much more conservative, and far less imaginative.
But still modern. And, I guess, more in tune with what people like.
A few changes inside are also planned. But as previously mentioned HERE, the new 2.0 Liter Turbo should also be available.
More pictures HERE.