2019/2020 Ford Escape???
Last Updated: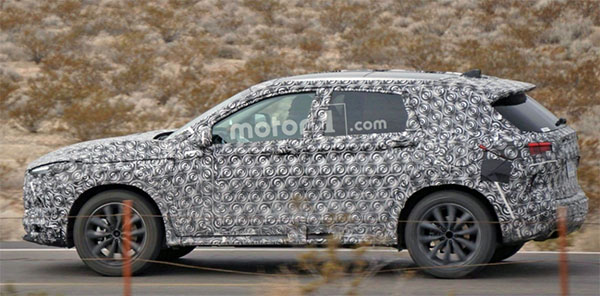 A reader from Motor1 sent them pictures of some new SUV testing near Las Vegas.
(See all the pix HERE)
They are guessing it is the next Ford Escape. Due out late this year.
Sure. An all new Escape is due after the new Focus which is right around the corner. So why not.
But it could also be something else. It does have a Mazda feel to it.
Or any number of things. Like a new Hyundai Tucson. It would be too early for a new Nisan Rogue. Or would it?
What do you think?