Infiniti "Q Inspiration" concept
Last Updated: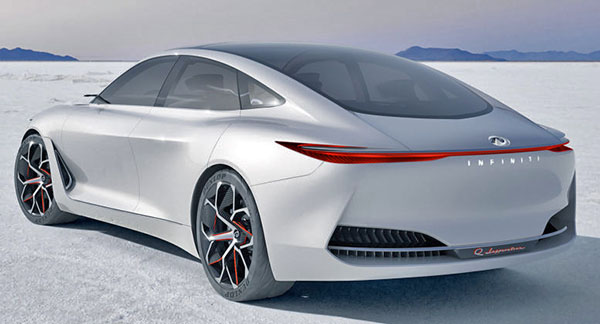 We saw the first teaser of this just a few days ago.
Now we see the whole thing from the back.
And it does look good, sure.
but it also looks a lot like the new Audi A7. Although it seems a bit smaller. So this could well become a replacement for the Q50 (?)
Or the old Q70 if it is actually larger than it seems.
If Infiniti wants to keep at least one sedan in their line up, they do need to do something. Fast.
As the Q70 is just old news. And the Q50 is aging fast.
A larger slick EV hatchback would be great. (No word on the concept powertrain yet)
A great idea to compete with Tesla at a much lower price point. Why not.