Nissan Concept SUV coming up
Last Updated: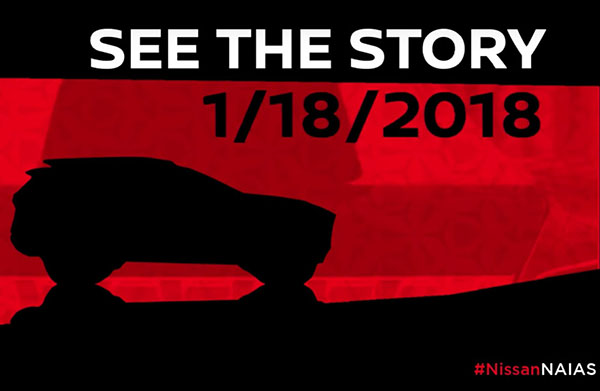 I posted an official teaser of this a few days ago, HERE.
We are now getting a better look. Although still just a silhouette.
Some of you claim the concept is a preview for the next Murano. Others say it is previewing the next Juke replacement. (Above the new Kicks)
I have no idea….
It could also be just one of these concepts that amount to nothing else.
I will try to get more info and pix before the official date.