Cadillac CT6 lives on! "We never said the CT6 was going away" says Steve Carlisle
Last Updated: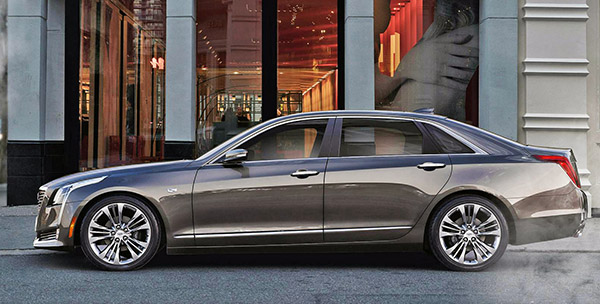 I test drove the CT6 a while ago and thought it was a great drive. (Even though I had the rather weird hybrid version)
And I was a bit bummed out when GM announced the closing of the plant where the car is being built.
But now, Cadillac President Steve Carlisle and GM president Mark Reuss are saying the CT6 was never meant to be on the chopping block.
Which is great news.
It was really weird to see GM spend money of a 2019 refresh of the car and kill it just weeks later. (Plus, the 2019 model is being advertised a lot on social media)
I think the 2019 refresh really addresses most of its design problems. This is now a truly really good looking luxury sedan.
While the plant is indeed closing in a few months, GM is looking for another place to build it.
Or even import it from China if they have to (You know that's probably a huge temptation for them…)
In related news, Cadillac has announced an $ 88 790 price for the all-new CT6-V version.
With an all-new 550HP V8.
Apparently, the new engine will be available in the CT6-V and Blackwing V8 Platinum versions.
While the CT6 might be saved. GM has confirmed the Volt, Lacrosse, XTS, Cruze, and Impala are all dead…
More HERE