Looking for Columbo's car. Part 1
Last Updated: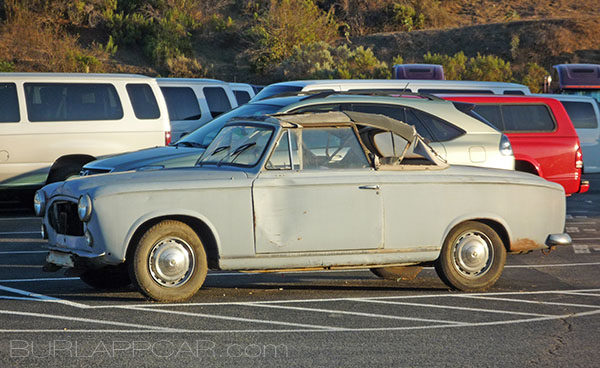 I've always been a big fan of 70's cop shows. And Columbo is no exception.
Plus, that car was pretty iconic. An L.A cop driving a 1959 "rare" Pininfarina designed Peugeot convertible (Only 2040 of them were built)
I spotted this car on a parking lot at Universal Studio a few years ago, while attending some party on the lot.
It was, as you can see, quite a sad looking thing. Even though Columbo's car was never in great shape to begin with, this one was just rotting away, decades after the show…
Recently, I've been thinking about this car again and going back to that lot. (that and the news of the
Rockford Files car
selling at an auction last week)
I did just a few days ago. And of course, the car wasn't there anymore.
Most people in the Transportation Dept didn't know where it could be (most were not even aware of the show!)
But, after talking to a few people. I got a lead. And went to another Universal owned location, where I found out the car is indeed being stored. (I have to now go through "proper channels" in order to actually see the car)
I will keep investigating. And will report soon. Hopefully with pictures of the car…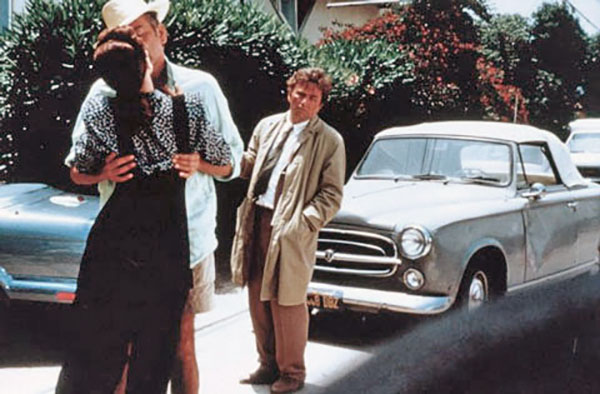 Here is the car from the top picture, on the actual show.
(Although this is from one of these 90's TV Movies and not the original 70's show.)
These original cars might just be gone by now.