2020 Land Rover Defender
Last Updated: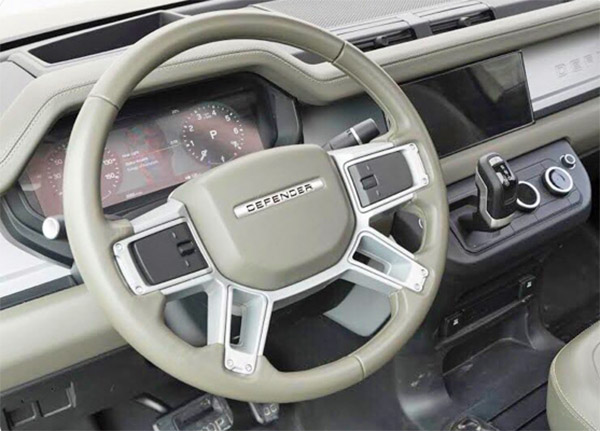 The all-new Defender will be one of Land Rover's most important new model ever.
Updating such a classic is an almost impossible task and no matter what, super fans of the previous one might not be happy…
Today we get out first look at the interior. (after seeing the exterior from prototypes HERE)
And, of course, it is quite modern. But it does keep things simple. Just like the new Jeep Wrangler did. And unlike the super busy, overdone and almost vulgar new Mergedes G Class interior.
(I especially like the pedals with "stop" and "go" markings. )
Of course, it will be a modern car. With retro touches.
I am sure Land Rover is doing their best to bring the legenday Defender into the 21st Century.
It will be interesting to see how popular it will get. In a world that is now just crazy about "anything SUV". As the previous ones were mostly actually used off road. And known around the world as the unofficial cars used in African safaris for decades…
More very soon…