Next Nissan Rogue???
Last Updated: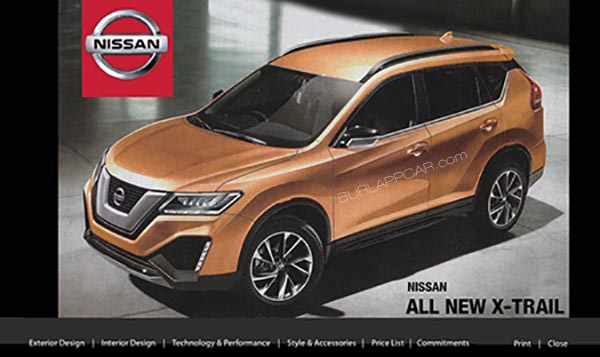 This was sent to me from Europe.
Showing the next Nissan X-trail, which is basically the same car as the Rogue sold in the US.
I think this is still just an illustration, but who knows…
The current generation is about 6 years old now, and I am sure an all-new one is not far.
The Rogue has been extremely popular for Nissan. (They sold over 412 000 of them last year!)
So I guess they are not in a hurry to have a new one out.
And I am sure the design will stay pretty close to the current model.
What it does need is a smoother and quieter engine.