2021 Jeep Grand Cherokee
Last Updated: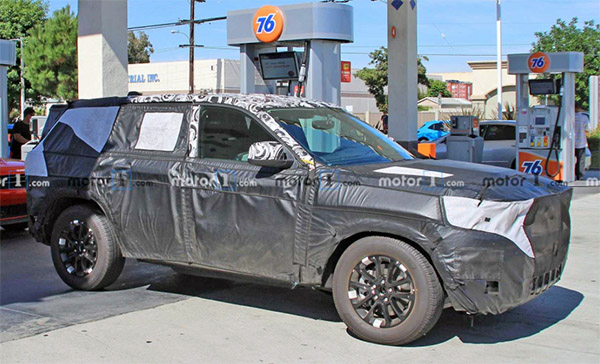 Finally.
We get to see pictures of the next Jeep Grand Cherokee for 2021.
Of course, nothing futuristic here. Since this has been a cash cow for Jeep for decades now.
Even though it will be all-new, it will probably still look a lot like the current one.
Why is still quite good looking I must say…
Which will be almost 10 years old by the time the next one comes out.
This is supposed to be based on a new Alfa Romeo platform. Which will also be used for a new larger Ala SUV.
And could be offered with a 5 or 7 seat version.
Not sure what will happen to the Dodge Durango. Since FCA has been hard at work chocking that brand for the past few years in order to kill it soon. By providing it with zero new models…
More pictures of the 2021 Grand Cherokee HERE.