Another teaser illustration for the 2021 Kia Optima
Last Updated: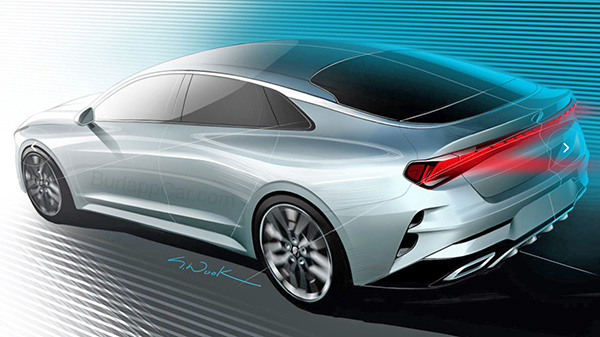 This one looks really nice, and actually pretty realistic (Unlike the ones HERE)
This is probably very close to the real thing. And unfortunately, it shows a regular trunk opening and not a hatchback (As many comments on this site had predicted…)
It looks like they spent a lot of time and effort (and money) to make sure the new Optima looked exactly like a hatchback, without being one.
Which is so weird.
Now we have this strange (and probably really cheap looking) large black plastic area on the top of the trunk. Right bellow the rear window.
Which in real life must look pretty bad…
WTF???