More official news about the new Mini Cooper Electric
Last Updated: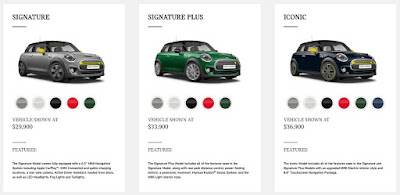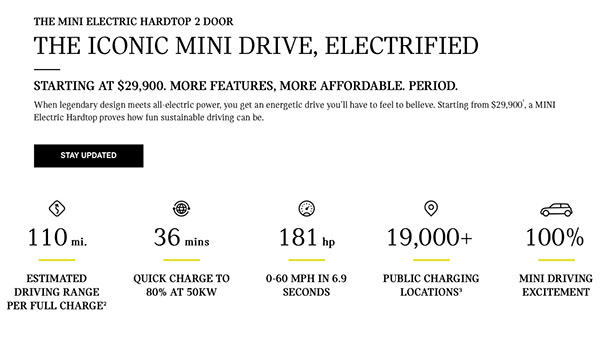 As you can see, the estimated EV range is now only 110 miles for the US market.
Which is really not much… Even for the price.
(the estimate for the US market used to be 114 miles)
We also get more info about all 3 models available. Which are "Signature", "Signature Plus" and "Iconic".
Options are not cheap, since the Signature Plus is $4000 more than the base.
For that money, you mostly get the cool Mini giant panoramic sunroof and an excellent upgrade on the sound system.
Either way, not many colors to pick from. And nothing yet about the interior.
Still, the Signature Plus seems pretty loaded for the price. And with incentives, it comes down to about the same price as a base model Mini. Which could be great. With a longer EV range…
Click on the top picture to enlarge it and see the specs of all 3 models.