2021 Cadillac Escalade
Last Updated: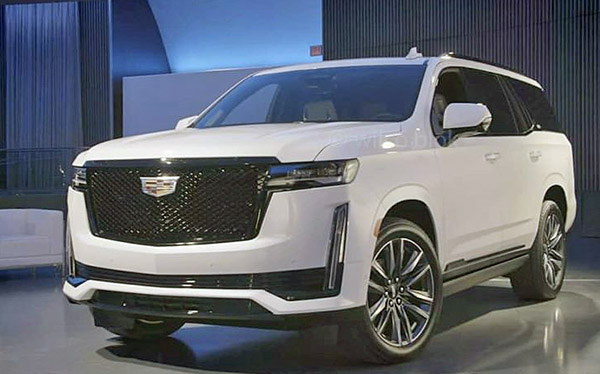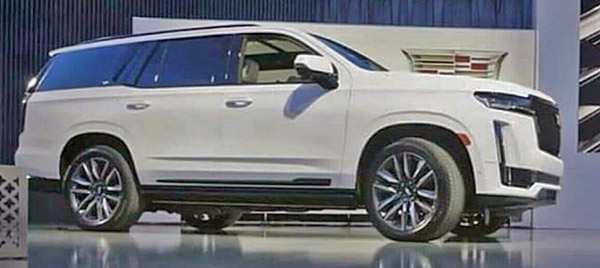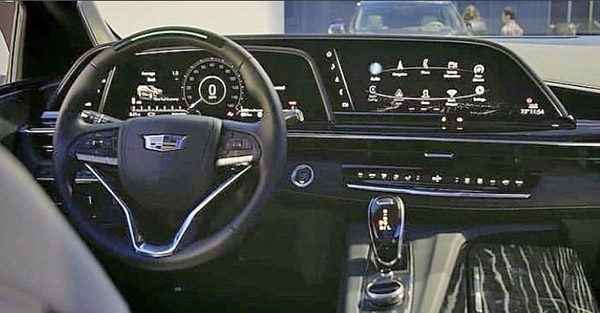 Cadillac is unveiling the all new 2021 Escalade tonight at an event in Los Angeles.
but it loos like someone already took some quick pictures of the cars already on display.
It seems to be a "Sport" model. With more black trim everywhere and no chrome.
I really think there should be no "Sport" version of any Cadillac model and all Cadillacs should have chrome (But that's another matter)
The total lack of chrome really does not fit the Escalade at all. And I am sure (at least I hope) other versions will be more impressive than this.
Except for the interior, the exterior displays a very serious lack of style…
By the way, I have been invited to the event and will take many pictures and videos of the new Escalade.