2021/22 Lexus NX
Last Updated: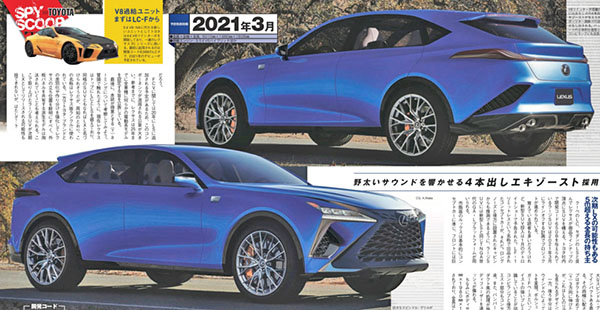 These Japanese illustrations show us what the next generation Lexus NX could look like.
And, it does look a lot like the RAV-4 based new Toyota Harrier. Except, even a bit cleaner.
It looks liek Lexus will have simpler cleaner designs for its next generations. Which is a good thing.
(They already cleaned up the RX a bit for 2020)
The current NX design is quite busy, and almost weird. Something like this would be much classier and more upscale.