2021 Ford Bronco Sport: official prices
Last Updated: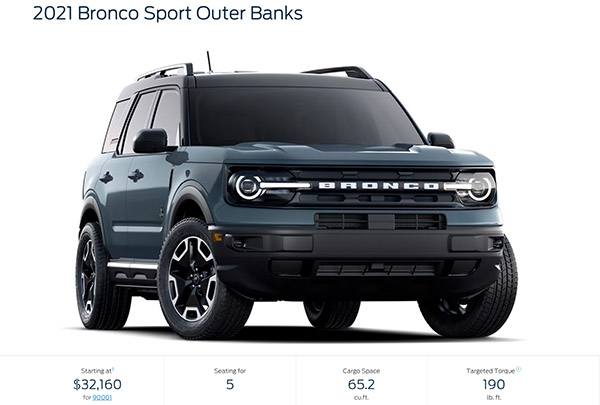 Well… Ford did announce pricing for the Bronco Sport after all.
As I mentioned earlier, it does start at about $3000 than the Subaru Crosstrek.
Which, I think, is a bit pricey… (Plus, these prices do not include the destination charge which is almost $1500.)
Here are the prices for the main 3 versions. A limited, loaded "First edition" will also be available.