New Mercedes S-Class: another teaser image
Last Updated: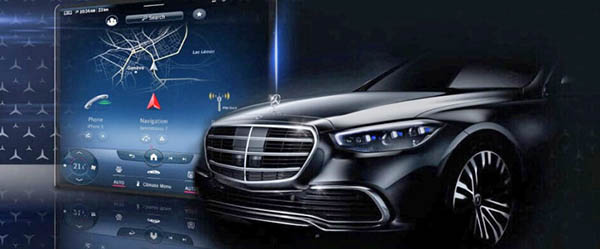 Mercedes is a little late.
Since we have already seen most of the new S-Class, inside and out, over HERE last May.
Still, this is official stuff. And you can see they are getting ready to focus on that huge new screen.
Something almost every single high-end car has, or will very soon.
Something the Tesla Model S has had since 2012.
I still don't think the 2021 S-Class will not be an all-new car. As it really seems all the glass parts are carried over from the current generation.
Apparently, they will introduce the infotainment (and that screen) tomorrow.
But somehow the rest of the car will be unveiled on July 29th and August 12th.
And the "world premiere" is scheduled for September.
Weird…